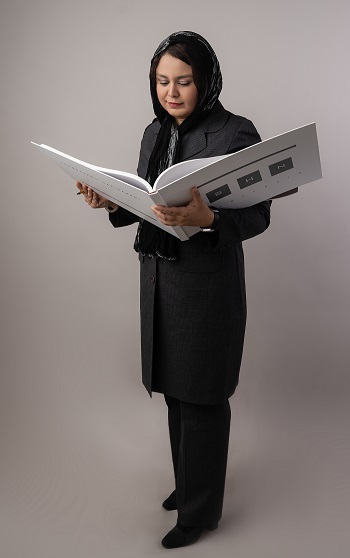 AN ARCHITECTURAL PORTFOLIO IS AN ACCOMPLISHMENT OF EACH ARCHITECTURE STUDENT THROUGH A STRICT PROCESS OF THINKING, HAND, AND SOFTWARE WHICH FINALLY REPRESENTS THAT ARCHITECT. IN MY OPINION, THE MAJOR KEY POINT IS THAT AS AN ARCHITECT HOW YOU ARE GOING TO FIND YOUR OWN LANGUAGE OF PRESENTATION, THAT'S WHEN A PORTFOLIO WILL STAND AS A LASTING EFFECTIVE ONE. SHAGHAYEGH NAEIMABADS
INTER VIEW WITH SHAGHAYEGH NAEIMABADI
WOULD YOU MIND INTRODUCING YOURSELF? WHAT DO YOU THINK ABOUT TODAY'S ARCHITECTURE? WOULD YOU MIND TELLING MORE ABOUT SHN OFFICE?
SHAGHAYEGH NAEIMABADI

MY ARCHITECTURAL WAY
I HAD A GREAT FORTUNE TO LEARN ALOT IN MY LIFE PATH IN DIFFERENT WAYS AND VARIOUS SIDES, WITH SO MANY GREAT MASTERS, SOME VERY CLOSE, OTHERS TOO FARAWAY. SINCE 2015, HAVE STARTED MY OWN PROFESSIONAL EXPERIENCE IN ARCHITECTURE AND DESIGN. ALONG WITH MY FORWARDING VIEWPOINT IN RESEARCH. SHN WHERE I HAVE ESTABLISHED & PRESENTED MY OWN PROFESSIONAL ARCHITECTURAL PROJECTS. AND NOW IS ON ITS OWN ARCHITECTURAL WAY.